At CabinsGB we have a whole range of small to medium sized cabins under 24 feet long, new and old, for sale or rent. Find out what stock we currently have available online or give us a call to discuss your requirements.
---
---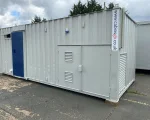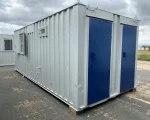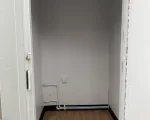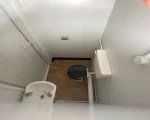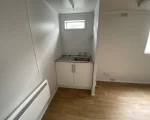 24ft x 9ft steel office/canteen with a WC. The unit has 3 windows and 3 doors. This unit recently been refurbished with an external and internal redecoration and new lino wood effect flooring throughout. Ideal for use as an office or canteen. Fully equipped with lighting, heating and sockets.
---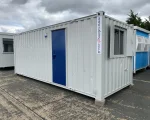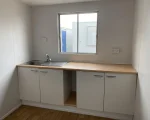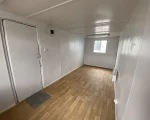 21 x 8 steel jackleg unit. The unit has 2 windows and 1 external door. Internally, this unit is open plan with a sink and counter to one end. Fully lined and insulated. Equipped with lighting, heating and electrical sockets.
---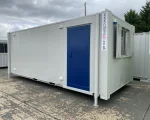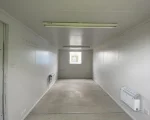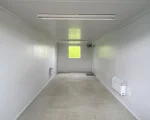 21 x 9 steel cabin. The unit has 1 external door painted blue, and 2 sliding windows with steel shutters. Internally, the unit is open plan with vinyl flooring throughout and would be suitable to be used as an office, meeting area, or canteen room. Fully equipped with lighting, heating, power and electrics.
---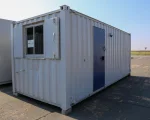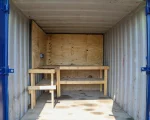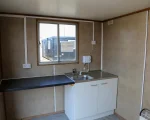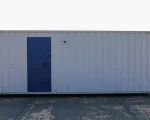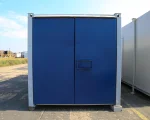 21 x 8 steel cabin. The unit is split 50/50 with a canteen area complete with sink & counter and a store section with some wooden shelving making it good as a workshop/storage area. This unit would be good for use on a site and is fully equipped with lighting, heating, power and electric.
---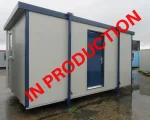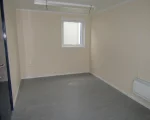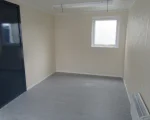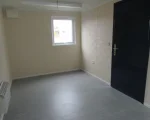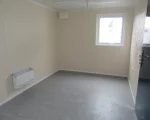 16 x 10 Brand New Buckingham Range Jack Leg Cabin. Plastisol steel external cladding, Vinyl faced plasterboard internal wall and ceiling lining. Solid vinyl floor covering. Electric lighting with prismatic diffusers, Twin sockets and 2kw heater. Unit comes with electrical test certificate. This unit is available for immediate delivery but other sizes and bespoke units with individual fit out can be manufactured and supplied on request. Fit out can include partitioning and plumbing such as toilets and sinks. This unit is currently in production. Please note that this unit can only be hired for a minimum of 52 weeks.
---