Our Site Welfare units can be bespoke built and customised to fit your needs. We have units available with a canteen area, seating pods, toilets, a generator store and water storage.
FAQS
What is a site Welfare Unit?
A site Welfare Unit can provide a mixture of services to your site. Welfare units often comprise of a canteen area, toilets, seating, power and water supply. Other uses such as storing supplies, WiFi access, water dispenser, fridge/freezer, microwave as well as changing rooms and showers.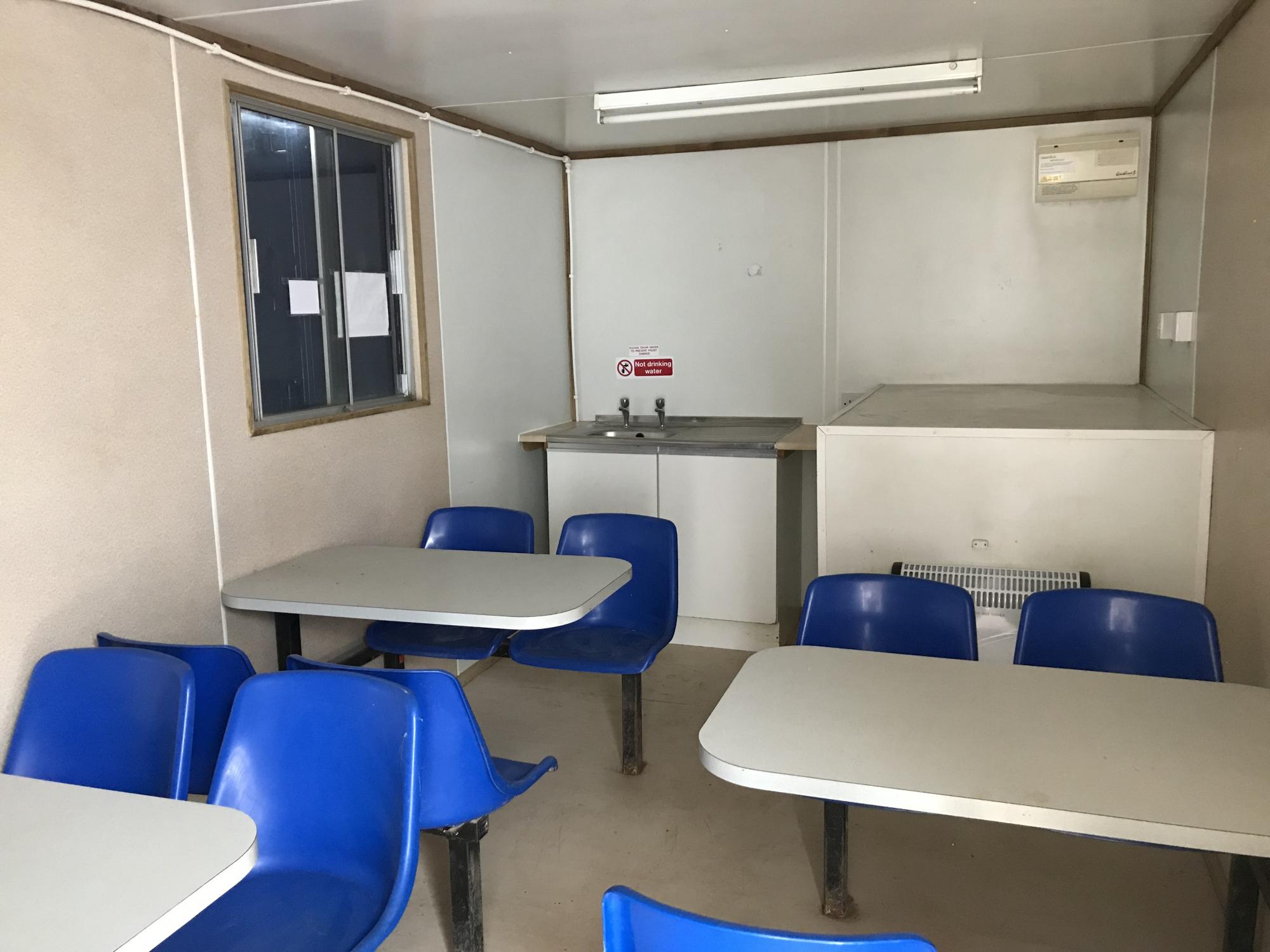 Why Get a Site Welfare Unit?
A productive and happy team is fundamental to the success of your site. CabinsGB's site welfare units are comfortable and robust to support a busy work environment. Our site welfare units can be built for multiple purposes, such as an onsite canteen/kitchen, shower units, resting space and toilets. Our units are customisable and built to your needs no matter how big or small a site or team you are working with.
Can site Welfare Units be added at a later date?
Yes! - That is the great thing about a modular welfare units, as they can be added to or extended to add additional rooms.
How Much Do Site Welfare Units Cost?
The cost of a Site Welfare building can vary depending on the requirements and specifications laid out to us. Having a site welfare unit does not need to be expensive and be bespoke built to meet your on site requirements. We offer many of our site welfare units for weekly rental or for purchase. Please contact us with your requirements and we can produce a quote.